UNIVERSADVOKATER's attorneys have a special background for giving legal advice about international commercial affairs.
The firm's partners are very experienced businesspeople, although primarily on a national level. They have run businesses of their own for decades - not only law firms, but also, as owners and directors, companies in areas such as debt collection, car parking, seminars and lectures, book publishers, telemarketing, facility management, electronics and mechanics, security services and intellectual property (patent agency).
This page will give you a bit of background of our international team.
Ruth Caddock Hansen, advokat and solicitor (England and Wales)
Advokat and solicitor Ruth Caddock Hansen is English. She moved from Great Britain to Denmark in 2003 to stay, apart from 3 years in California.
Ruth graduated from Lancaster University and College of Law of England and Wales and became a solicitor of the Supreme Court of England and Wales in 2000. She was admitted as an advokat to the Danish bar in 2009 and has been practicing with UNIVERSADVOKATER since the start of 2017. She became a partner of the firm in 2020.
In Great Britain, Ruth worked for law firms Morgan Cole (now Blake Morgan) in Oxford and Nabarro in London between 1998 and 2003. Her main work areas included
Commercial and Corporate Finance
Commercial Litigation
Employment and Discrimination law
Family law
Since 2003, with a few years' interruption, Ruth has been working in various areas, including
Joint Venture Agreements, including Shareholder Agreements, Articles of Association and Corporate Agreements
NDAs
Sales, Purchase and Distribution Agreements
Sales and Delivery Conditions
Outsourcing Agreements
International Disputes
Cross border debt collection
Competition law
Corporate law
Employment law
Work environment
Corporate Acquisition
GDPR
Ruth is fluent in both Danish and English. She is UNIVERSADVOKATER's primary contact partner for international cases.
See Ruth Caddock Hansen's profile page with references (at the bottom of the page).
Jørgen Pedersen, advokat (H)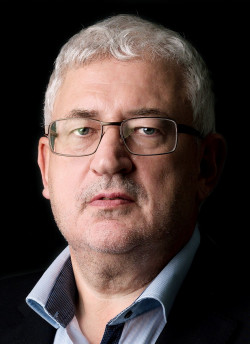 For 3 years during his studies, Jørgen Pedersen was European President of an international youth organization.
In 1990, he was one of the co-founders of one of the largest and most prestigious global network af lawyers. He was on the network's board of directors for 18 years and for 8 years he was one of its general managers. In the 26 years until his withdrawal from the network in 2016, he built an extensive and close personal network of reputable colleagues in leading law firms around the world.
Jørgen has been working with international issues since he joined the legal profession in 1978. He focusses on contract work and on strategic and tactical counseling relating to business establishment and operation.
See Jørgen Pedersen's profile page with references (at the bottom of the page).
Gitte Nedergaard, advokat (H)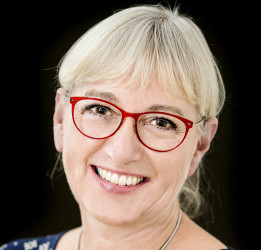 Gitte Nedergaard has been working on international cases for many years, including, to mention just a few areas, litigation and arbitration, contracts, business establishment, trademarks and employment law. She has very considerable legal and practical experience in the areas of holiday homes, tourism and leisure.
Her main geographical working area is Europe, particularly Scandinavia and Germany, but she has been advising with respect to many jurisdictions outside Europe too, including Iraq, Egypt, Korea, Costa Rica, USA and Bahrain.
In a 4 years period until 2016, Gitte was the leading attorney in a suit against a Middle Eastern nation before the ICC International Court of Arbitration in Paris concerning a claim of some § 100 million.
See Gitte Nedergaard's profile page with references (at the bottom of the page).